Banner Ads/Featured Listings:
CONTACT US to discuss advertising opportunities and pricing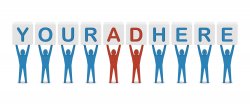 Listing Options:
Our site is designed to help people who are in or seeking recovery.  Therefore, your basic treatment center listing is free.
For bulk listing prices Contact Us ( Bulk Listing is more than 2 treatment centers).
In addition, we offer an enhanced listing which includes adding your direct phone number to the site, along with enhanced facility description, YouTube, and more.  Receive one call or 20 calls it is still one set fee of just $149.00 one time fee to cover creating the enhanced listing.
Already Listed? Find your entry on our site and click the 'enhanced listing' box on your listing  page and we'll auto-fill the majority of the data.
Not Listed? Enter your treatment center information below.