June 30, 2012 in Medical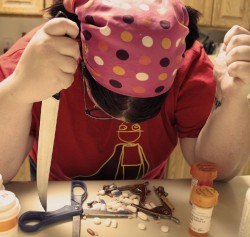 The thing that crosses the mind of families and addicts alike is will drug rehab work? Relapsing unfortunately is a big part of the recovery of an addict. It usually takes them several if not many tries before they can find sobriety for a life time. The problem is that most times long term treatment is needed and for whatever reason it is not possible for patients to undergo this kind of long term care.
It's all about making and establishing new habits which can be difficult. Change is the most difficult thing in the world to achieve and it becomes even more difficult when substance abuse is involved. This is why it is so important to pick the right facility for care. Pick one that had long term care and support to help teach you new habits and how to function without your addiction. This can be more effective if you choose dual diagnosis.
A proper drug withdrawal plan is very important. Because coming off a drug can be very painful and that is why sometimes relapse can occur. Each withdrawal process is different, depending on the type of substance a person is addicted too and how long they have been addicted to it.
A relapse can occur because a person is not equipped to deal with everyday life in society. When and addict is no longer in that nurturing environment of the rehab facility, going back to their old way of life can be very tempting. Unfortunately, the addict could turn back to their drug of choice or even start using stronger drugs than before. Going back into an everyday environment proves to be the most difficult task for a recovering addict.
It is a good idea to make recovery a long term goal and continue with outpatient or other forms or rehabilitation.
If you or a loved one need help contact us for a

Free Consultation at (866) 426-7444 or Send Us a Message.