Welcome to Drug Rehab Comparison, a free resource site offering a list of treatment facilities, a blog and a wealth of resources on recovery and addiction.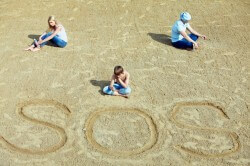 The decision  to seek help for addiction and entering a treatment center is life altering and one that  can ultimately save your life.  The wide wide range of of treatment options and facilities offering services for drug and alcohol addiction is overwhelming at a time of often severe stress.   Our site seeks to help you gather the necessary information to make an informed decision about treatment.  There are many treatment options available – inpatient, extended care, residential, outpatient, etc. – so where do you start with making a choice?
Drug Rehab Comparison is an information site offering a list of Treatment Facilities.   Visit our Resources to do research and find answers to common questions to help you make your decision on which treatment center to call.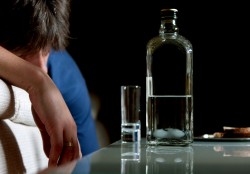 Regardless of whether you are the addict or the family member making a decision and seeking help, the task can be daunting and overwhelming. This life changing decision is often approached with fear – and minimal understanding of what to look for.  The denial is often powerful despite being faced with the reality of the addiction and often life threatening consequences.  They are usually in a lot of fear swinging between denial and hopelessness.   With your life or the life of a loved one at stake fear can push people into making decisions that may not be the best for the individual involved.  This is when it becomes very important to seek medical advice and the help of an addiction professional  – This site offers a wealth of relevant information along with a list  of all the treatment centers around the country offering drug and alcohol treatment programs.
Which Treatment Facility?  Ask Questions
When choosing a facility consider your options carefully. When you are comparing them make a list of the drug rehab centers that you may consider – based on location, treatment specialties, etc. Then contact them in turn. Develop a list of facts you want to gather for each of them and the questions you want to ask.
For  example:
Do they have medically supervised detox or must I do that first.?
Does the treatment center follow the 12 steps
How effective has your program been in the past?
What are the qualifications and credentials of your staff?
How much will it cost me?
Does the center accept insurance?
Will my insurance cover all of the program?
Is the program 12 step or holistic based, what is the difference?
What will happen when I leave treatment?
Will I get assistance with aftercare and introduction to an outside 12 step program?
At the time where the addict or alcoholic is ready for treatment resources may be scarce which is why we do advocate treatment through the 12 steps which is a program of recovery available for free through many meetings throughout the country.  Entering treatment will get you sober, living sober is the tough part and many people who enter a 12 step program after leaving treatment go on to live happy, sober, and successful lives no matter how far down the path they have gone.
Check our List of  Drug and Alcohol treatment facilities
There is a directory of treatment facilities and options listed on this site.   We provide information on thousands of US drug rehab and addiction treatment facilities.  We also provide the option to search by  location, specialty or type.  Regardless of the chemical dependency you or your loved one is suffering from you should be able to find information or the number to call the centers directly on our site.
Find The Facility That Meets Your Needs & Budget
The right choice of treatment facility of the utmost importance.  The decision to enter Rehab can alter your life! Our goal is to provide you with a wide range of information to help you make this important decision.
This video from the Cabin Chiang Mai describes the different types of treatments particularly the difference between Inpatient and Outpatient treatments.
Our site is designed to provide information on addiction for addicts and families. If you are looking for a drug rehab center you can call our free phone number 24/7 for a free consultation.  Call now if you are seeking help (866) 426-7444
Drug Rehab Comparison does not endorse any facility on this site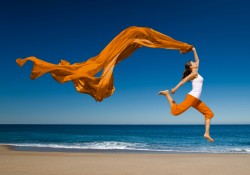 We are not a treatment center, we do not endorse or recommend any treatment centers on this site. We are a site which provides information only. If you wish to be contacted by a treatment professional who can match your needs to treatment options call the Toll Free Number (866) 426-7444.
If you wish to contact us directly regarding any other matter related to the site visit our About Us Page.
Start your journey to a better place today!