The war on drugs has been going on for decades, and much like the war on terrorism, it is to a large extent being fought against an invisible opponent and the projected end is nowhere in sight. Meanwhile, drug abuse and addiction problems are being experienced in households across the nation, and relief from it is not only nowhere in sight but also in many instances the problem seems to be increasing. So, a major question becomes relevant when taken into consideration with the increasing educational program efforts and progressive treatment options available, why is drug addiction continuing to be such a major problem in this country?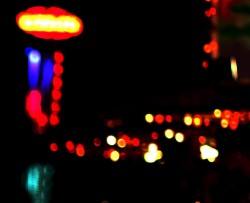 Well, unfortunately the answer to that is not a simple one, nor is the problem itself. While there have been periods of observing a decrease in the use of some of the major street drugs such as heroin and cocaine, this is frequently believed to be due to the fact that they have been replaced. There doesn't however, seem to be a decrease in the demand for the high that they provide. One of the issues currently being discussed regarding major drug use is its growing interaction with pharmaceutical and even psychotropic medications.
This is a particularly disturbing trend as advances in medicines that are extremely beneficial in pain relief and also in treating anxiety disorders, depression and other mental health issues are being abused by increasing numbers of people. Unfortunately, the message of the dangers of addiction and abuse are just not being received by the people who may be most at risk. In addition, individuals who are seeking methods of self-medication, either consciously or not, are continually drawn to better and more cost effective ways of doing this. Self-medication is one of the primary roads to addiction, and until the underlying issues are dealt with the escape from emotional pain will continue to be sought.
If you or a loved one need help contact us for a

Free Consultation at (866) 426-7444 or Send Us a Message.