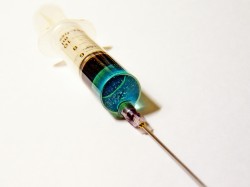 There are drug and alcohol treatment centers located throughout the country that offer the best quality of treatment program options for all types of drug and alcohol addictions. There are also various levels of comprehensive treatment plans and they are suited for specific phases of recovery as well as types of addictions and any possible additional mental health issues. Some treatment centers are residential based and these are typically the most in-depth and comprehensive. A person may be transferred here after spending a few days in a certified detoxification clinic. The detox clinics are crisis only and are not structured for extended stays or recovery treatment. They are only there to get the addict through the initial phase of dangerous withdrawal.
After the person has detoxed they may be sent to a residential facility. And, depending on the particular substance to which they were addicted, the program's length of stay can very anywhere from two weeks to a couple of years. Typically, residential alcohol rehab programs are based on a twenty-eight day stay. However, with a substance like cocaine, the treatment program can extend all the way out to two years. For a drug like cocaine, the longer and more extensive the treatment program, the better chances the addict has for success. However, regardless of the length of stay for a residential program and the substance to which you are addicted, follow up therapy, or twelve step meetings are almost always recommended and essential to your continued recovery.
Residential treatment programs are available to adult and youth addicts and are frequently divided between genders. There are also outpatient treatment options. Sometimes these include court ordered group therapy and educational programs. This will happen when a criminal offense has been committed in conjunction with the addiction. All states will have a contracted mental health provider that criminal addicts are referred to for treatment plans. Most of these group providers will have structured treatment plans that everyone who is referred to the program must complete. This is frequently ordered to take the place of jail time, or in addition to it.
Also, court ordered twelve step meeting attendance is common and attendance sheets can be signed off at the meeting. The agency that is providing the court ordered treatment groups will usually be available for self referral and individual counseling as well. If you are unsure of which group, meeting or treatment facility is right for you, your doctor will be able to offer suggestions and referrals and there are drug abuse hotlines that will also assist you in finding the right program. The important thing is that you reach out and begin to make the change.
If you or a loved one need help contact us for a

Free Consultation at (866) 426-7444 or Send Us a Message.