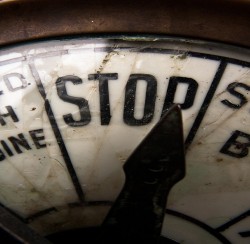 Intervention is defined as a coming between two things, to interfere.  In the case of addiction intervention, it is the act of coming between an addict and their drug or alcohol.  As difficult as it is, addiction intervention is often the key event leading up to an addict receiving treatment.  If you are considering an addiction intervention for someone you love, the time to act is now. There are three main steps to planning and performing an intervention.
The first step is to be prepared.  Begin by conducting extensive research on various treatment facilities.  The length, location, cost and type of program are all important factors to consider when choosing a treatment center.  The key thing to remember when choosing a facility and program is to keep the individual receiving treatment in mind.  For example, if they are a lifelong city dweller who does not enjoy outdoor activities, it would probably not be a good idea to send them out into the wilderness where they stay in tents and cook their food over a campfire.  The more comfortable and accepting the addict is of the facility, the greater their efforts will be towards recovery.  Once you have chosen the facility that you would like to use, you can call them and set everything up ahead of time.  This ensures that once the addict has agreed to go, there is no lag time between their acceptance and their admittance for them to change their mind, or yours.
With the treatment center in place, you can begin to plan the intervention.  Start by gathering everyone – friends, family, co-workers— that is willing and wants to be involved.  Plan ahead of time who will speak and what they will say.  Not everyone needs to say something, many may just want to provide emotional support but it is important to express your love for the individual and the pain that this addiction is causing in the various relationships.  Be loving and supportive, yet firm.
Once reservations are established and the event planned, you can perform the addiction intervention.  Again, the key is for the addict to feel loved and supported, not attacked.  After everyone has expressed themselves, you can present the treatment option.  Remain positive and optimistic about the treatment and their time there.  Once they agree to treatment, the third and final step needs to take place very quickly—follow through.
As soon as they agree, it is extremely important to get them into treatment as fast as possible.  When the emotional high of the intervention is over, it is very easy for them to change their mind about their addiction and recovery, as well as attempt to change yours.
Do not feel discouraged if the intervention is not successful the first time around.  Use it as a learning experience for the next time.  The important thing is that you do not give up.  Even if it takes a couple tries, eventually they will see the love you have for them and their desire to change will grow.
If you or a loved one need help contact us for a

Free Consultation at (866) 426-7444 or Send Us a Message.